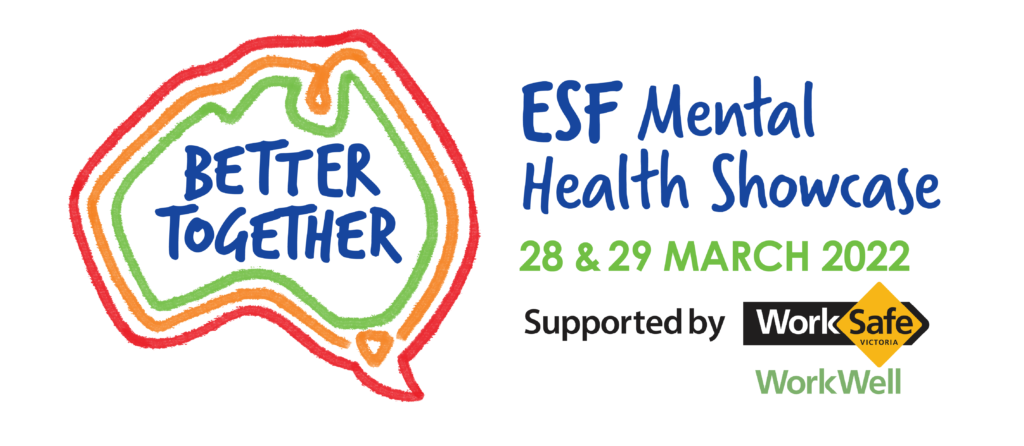 The Emergency Services Foundation was pleased to host our inaugural Better Together Mental Health Showcase in Melbourne on 28 and 29 March 2022. 
This unique event brought together emergency management wellbeing teams and peer leaders from across the state with experts to share, discuss, challenge, reflect, and apply.
About this event 
This event was not an ordinary conference, as it was tactical in focus. It provided the opportunity to learn from people who face the same workplace wellbeing challenges as their fellow delegates. It offered a chance to reflect on and tackle some big questions with people from across the sector and be inspired by the work of others.
KEY TOPICS COVERED
What's happening out there – a world view of prevention and early intervention initiatives

How to tell if it's working – options for evaluation

Showcase of leading practice prevention and peer initiatives

What did COVID teach us about wellbeing?

What are the emerging trends in workplace wellbeing?

How can we do more for those who keep the home fires burning?

What does a best practice peer program look like?

Peer deployment and the IMT system

A multi-agency peer program – how would that work?