Make a difference to the emergency services in Victoria
The aim of the ESF scholarship program is to provide an opportunity for both paid staff and volunteer members of the Victorian Emergency Services to undertake a study tour that will lead to improvements in Victoria's emergency management sector. It provides successful applicants with a valuable opportunity for self-enrichment and career advancement through the pursuit of knowledge and experience in an area they are passionate about.
ESF scholarships are not for completion of tertiary or other qualifications.
ESF has granted scholarships since 1988 to provide recipients with funds to cover the expense of travel to advance their knowledge and expertise.  Scholarship recipients become ESF Alumni and are encouraged to maintain their association with the ESF and support its work.
Due to travel restrictions associated with COVID-19 pandemic no scholarships were awarded in 2020 or 2021. 
In the past, topics of research have been varied. In line with ESFs new strategic direction, priority will be given to applications that address evidence and knowledge gaps in relation to mental health and wellbeing.
2024 ESF Scholarships supported by Rotary
The Emergency Services Foundation has entered a partnership with Rotary to support the longstanding ESF scholarship program.
This partnership with Rotary builds on strong collaboration between the two organisations at the local level, through Tony's Trek early in 2024, and the new Rotary Emergency Services Community Awards. The partnership will help fund two additional scholarships in 2024. 
Applications for 2024 are NOW OPEN!
Applications will close on 19 November 2023 with successful applicants announced before the end of the year.
2023 ESF Scholarship Awardees
ESF is pleased to announce Peter Romanis has been awarded the Scholarship in the first round for 2023.  Peter will undertake a study on compassion fatigue, the findings of which will provide insight for agencies across the sector.
"I am honoured to be given this ESF Scholarship and look forward to undertaking a study of Compassion Fatigue in the emergency management sector. I hope this will positively contribute to future improvements in mental health and wellbeing outcomes for frontline workers and the organisations they represent"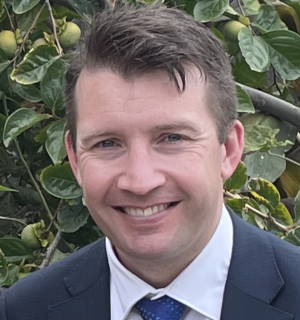 2019 ESF Scholarship Awardees
The 2019 ESF scholarships awardees showcased their study findings and recommendations as part of the 2020 Emergency Management Conference.
Moving into a state-wide police wellbeing role, Greg Dean gained a helicopter view of the organisation that he was not ready to accept. He knew that more needed to be done. But how best to tailor early intervention services for police and emergency services?
Register. Find. Unite is a system used by the Red Cross during crises and disasters. Ti Hokins asked us to think about the people behind the system taking those calls. How do we best look after their wellbeing?
When a Frenchman he had never met reached out to VicSES volunteer Marcus Warner, wanting to discuss a wilderness he had witnessed in Bright, Marcus wondered, what happens to the witnesses? Should we be helping them too?
A mindfulness practitioner himself, FRV's Dennis Smith started thinking, 'What if our emergency management leaders could benefit from reduced stress and anxiety and improved cognitive performance that mindfulness brings, in literally a few minutes?'