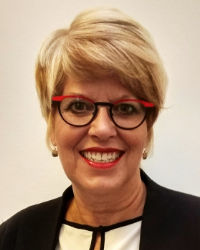 Siusan is the ESFs inaugural CEO. She comes into the role with a wealth of skills, knowledge and experience developed through a career including roles in secondary teaching, senior public sector management and leadership in OHS and emergency services, and organisational development consulting with a focus on workplace health. She was responsible for driving Victoria's formative Workplace Health and Safety campaigns and that led to a secondment with the UK government. On her return she began Workplace Health and Safety Week in Australia.
It was her drive and creative thinking that drew her to the attention of the emergency services where she established CFAs highly successful communications unit. In that role she established the important relationship with the ABC and the need for training and accreditation for media on the fireground, two initiatives with national significance. Siusan was central to CFAs response to the Linton tragedy which saw the death of five volunteers. From this her interest shifted to wellbeing in an organisational context and that resulted in various awards for her work in the construction sector.
Siusan is a change agent whose strength is her ability to quickly grasp a situation and apply sound strategic thinking to problem solve. She always looks for innovative solutions and likes nothing better than to lead sustainable best practice initiatives. She looks forward to leading a collaborative sector wide improvement in the area of mental health and wellbeing.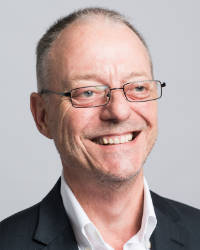 Tony was appointed Victoria's first Inspector-General for Emergency Management in July 2014, Tony works closely with emergency management sector partners, and the community to strengthen Victoria's emergency management arrangements, and enhance community safety. For 41 years he has worked in intelligence, security and emergency/crisis management performing senior operational functions in a number of Victorian emergency service organisations before moving to senior crisis coordination and policy positions. Tony has held several senior roles in both state and federal government including four years in the role of Director-General, Emergency Management Australia. He holds Graduate and Post Graduate qualifications in Management, Health Science, Emergency Management, and Public Administration and is a graduate of the Australia and New Zealand School of Government, Victorian Leadership Development Centre, and Victorian Leadership Academy.
Tony has dedicated his professional career to improving community safety outcomes and through his role as ESF Chair is a passionate advocate for improving the mental health and well-being of Victorian emergency service/management paid staff and volunteers.  He took on the role of the ESF Chair in January 2021.
Tony is also a Blue Ribbon Day Council Board Member, and Swinburne University Advisory Board Member to the ARC project on 'Collective Action and Collaborative Governance in Crisis Situations'.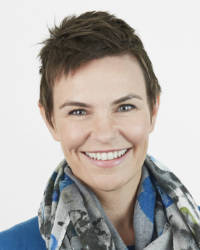 Deb owns an independent management consultancy working with public value and not-for-profit organisations. She has worked within and for emergency services over a twenty-year period including in leadership roles with CFA, Victoria Police and the Victorian Bushfires Reconstruction and Recovery Authority.
With a focus on strategic planning and organisation development Deb uses a systems psychodynamic lens to inform her practice, helping organisations to collaborate and operate effectively. She is regularly engaged to support organisations facing challenging scenarios and has a particular interest in inter-organisation dynamics.
Deb has seen and experienced the impacts that work (and life) in the emergency management sector can have on mental health and wellbeing. She is committed to seeing evidence-based programs provided to build enduring personal and organisational resilience across the sector.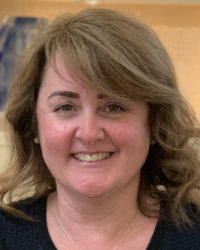 Graduating with a Bachelor of Commerce (Sport Management) Debbie has traversed sectors throughout her career in various research, business and marketing capacities.  In a career-defining act in May 2006, Debbie walked across the Simpson Desert and raised funds for breast cancer research. For more than a decade now she has dedicated her career to healthcare philanthropy.
Debbie's management experience includes positions at Interplast ANZ, the Royal Children's Hospital Foundation, and at Monash Health raising funds for the Monash Children's Hospital. Debbie is the former Director of Fundraising at Austin Health and the Olivia Newton-John Cancer Wellness & Research Centre.
Debbie is a passionate advocate for the vital role that emergency services play in our community and proud to have joined the ESF to support and make a difference to our emergency service communities.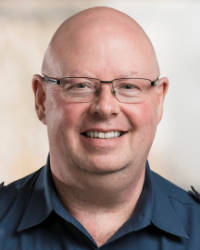 Tony Walker ASM is a Registered Paramedic with over thirty-six years' experience working in a range of senior clinical, operational and leadership roles within the ambulance sector.  He is the former Chief Executive Officer of Ambulance Victoria, where he led significant transformation to improve the health and wellbeing of their workforce and the response they provide to the community. 
Tony holds an adjunct appointment as Professor in the Faculty of Medicine, Nursing and Health Sciences at Monash University, Associate Professor in the College of Health and Biomedicine at Victoria University and Clinical Associate Professor in the Department of Critical Care at the University of Melbourne.  He is a Fellow of the Australian College of Paramedicine, a non-executive director of the Emergency Services Foundation, the Prostate Cancer Foundation of Australia and TLC for Kids, and is an Executive Board Member of the Global Resuscitation Alliance.
Tony is a recipient of the Ambulance Service Medal (ASM) for his contribution to the development of ambulance services at a state and national level and the National Heart Foundation President's Award and the Australian Resuscitation Council Medal for his significant contributions to improving cardiovascular health and resuscitation practice and outcomes. Tony was a finalist for the Australian Mental Health Prize in 2019 in recognition of his work in improving paramedic mental health and wellbeing.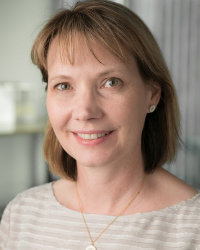 Nicole Sadler holds the position of Senior Specialist, Military and High Risk Organisations at Phoenix Australia. Nicole came to that role from the most senior psychology position in the Australian Army, Director Strategic and Operational Mental Health/Head of Corps of the Australian Army Psychology Corps. At Phoenix Australia she initiates and leads projects and activities to reduce the burden of mental health problems associated with working in high risk organisations such as the military, the emergency services, and first responder agencies.
Nicole has worked in recruitment, assessment, counselling, mental health promotion, training, research, strategic personnel planning, and policy development. She also deployed to support ADF personnel during peace monitoring operations in Bougainville, peacekeeping operations in East Timor, humanitarian assistance following the 2004 Boxing Day Tsunami in South East Asia, and combat operations in the Middle East Area of Operations. Prior to joining the ESF Board Nicole contributed her mental health expertise to the ESF Learning Network.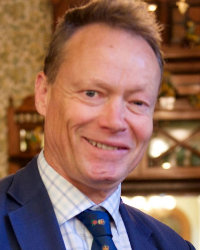 Patrick was a Principal Consultant at Deloitte since leaving the Australian Army in early 2015.  In December 2016, he was seconded from Deloitte to serve as CEO of the Invictus Games Sydney after winning the bid to host the Games. He led the planning and delivery of the Games, building a team of over 140 full time staff and 1000 volunteers. Patrick is now Principal Consultant at Synergy 360.
Before joining Deloitte Patrick had a 30-year career in the British and Australian defence forces during which he had the privilege to work alongside people from many different nation's leading teams in dynamic and challenging environments; his operational service has included extended service in the Balkans, the Middle East and Asia. He actively supports initiatives and organisations which enhance the health and well-being of veterans and their families and will use this experience to support Victoria's first responders.
Patrick is now CEO of Digital Skills Organisation.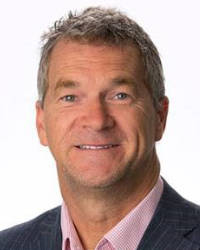 Ian has extensive experience in successfully developing and leading teams across complex, high profile and transitioning organisations.
Originally a journalist with the ABC, Ian moved into a range of senior executive positions across the private and public sectors, including Executive Director, Marketing & Communications with Victoria's TAC; Managing Director, Norwich Union Life Australia; and Deputy Chief Executive, WorkSafe Victoria.
His most recent executive role was as Managing Director with behaviour change communication specialists, The Shannon Company.
Ian is also a Non Executive Director with Ambulance Victoria, the Victorian Institute of Forensic Mental Health (Forensicare), and the Australian Centre for the Moving Image (ACMI).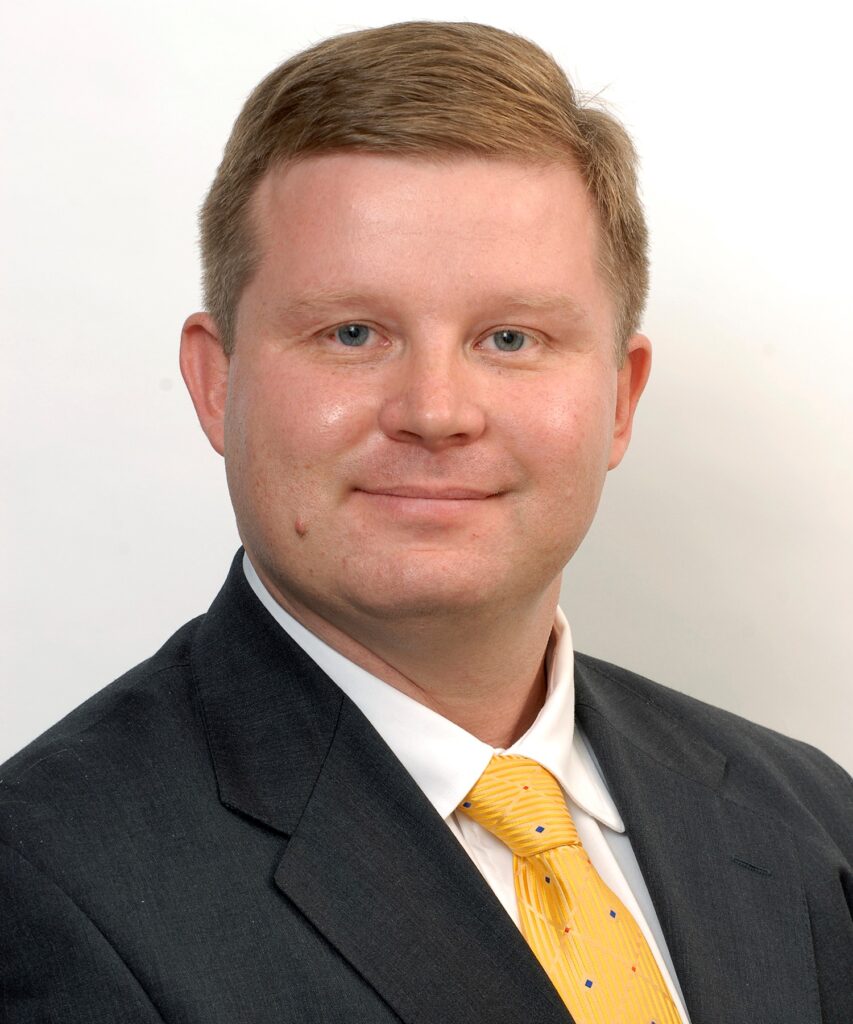 Rob Gregory is a partner at Maddocks and an experienced commercial lawyer who focusses on advising and acting for Australian and international public, for purpose and private sector clients in relation to technology and general commercial and corporate governance matters.  Rob leads Maddocks' national Education Sector team and has deep experience advising in relation to governance and commercial matters.  As well as many universities Rob's clients include significant mental health and neuroscience providers and research institutions.   Rob has worked with emergency services organisations and support agencies and charities for over 20 years and looks forward to contributing to the continuing achievement of the ESF's role and purpose to support frontline emergency services workers who protect and support all of our community.  Rob has bachelor's degrees in Information Technology (Information Systems Management) and Law and postgraduate qualifications in IP Law. He is a past director of Internet Australia and a past president of the Victorian Society for Computers and the Law.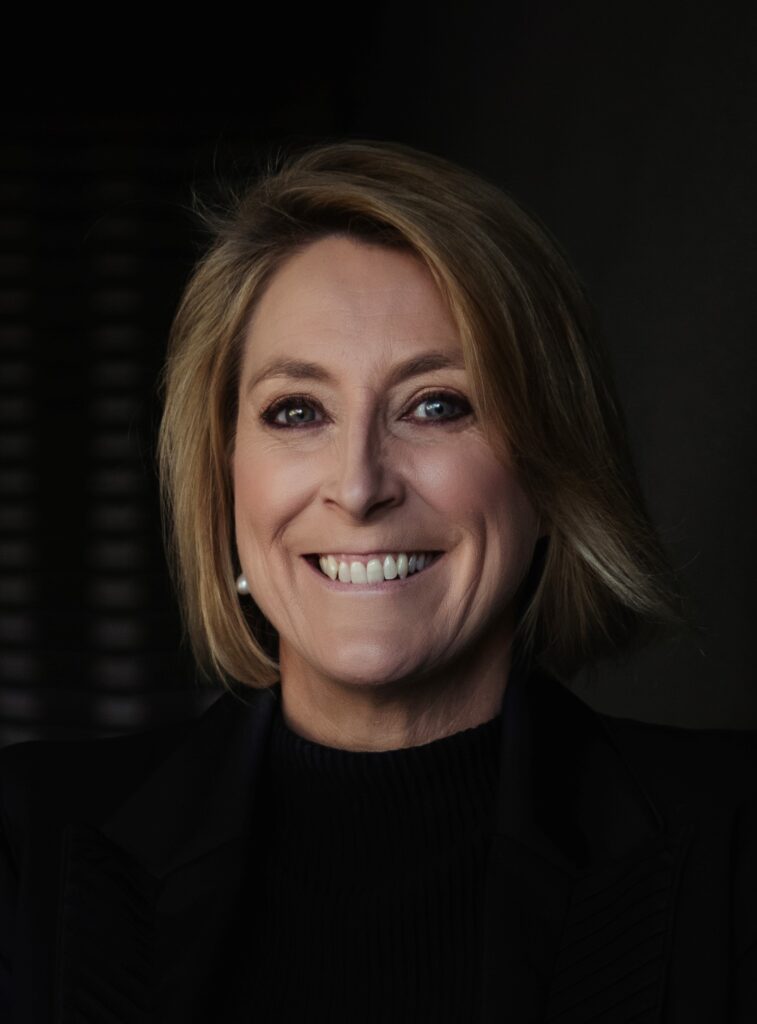 Kate's professional purpose is to improve mental health outcomes within workplaces.  Commencing her career working as a psychologist supporting people with psychiatric illness to gain and maintain employment, Kate has seen first hand the transformational, and protective impact, that meaning and purpose from work provides.
After gaining her Masters in Counselling Psychology, Kate focused her career in the EAP sector, where she provided day to day EAP counselling and trauma response services to a range of organisational clients.  Kate became a CEO of a national EAP provider where she led cultural and service delivery integration during a period of significant growth through business acquisition.  Following this experience, Kate consulted to businesses directly, where she supported cultural change and leadership development programs to build mentally healthy workplaces.
Kate was formerly the Chief Mental Health Officer at PwC Australia, where she lead the workplace mental health & wellbeing strategy.  Her focus was on an evidenced based approach, driving integration of initiatives, policy and priorities across the people portfolio to prevent harm, mitigate risk and promote thriving across the organisation.  Kate was also an internal psychologist support and wellbeing coach for PwC partners. 
Kate is chairperson of the ESF Mental Health Advisory Group.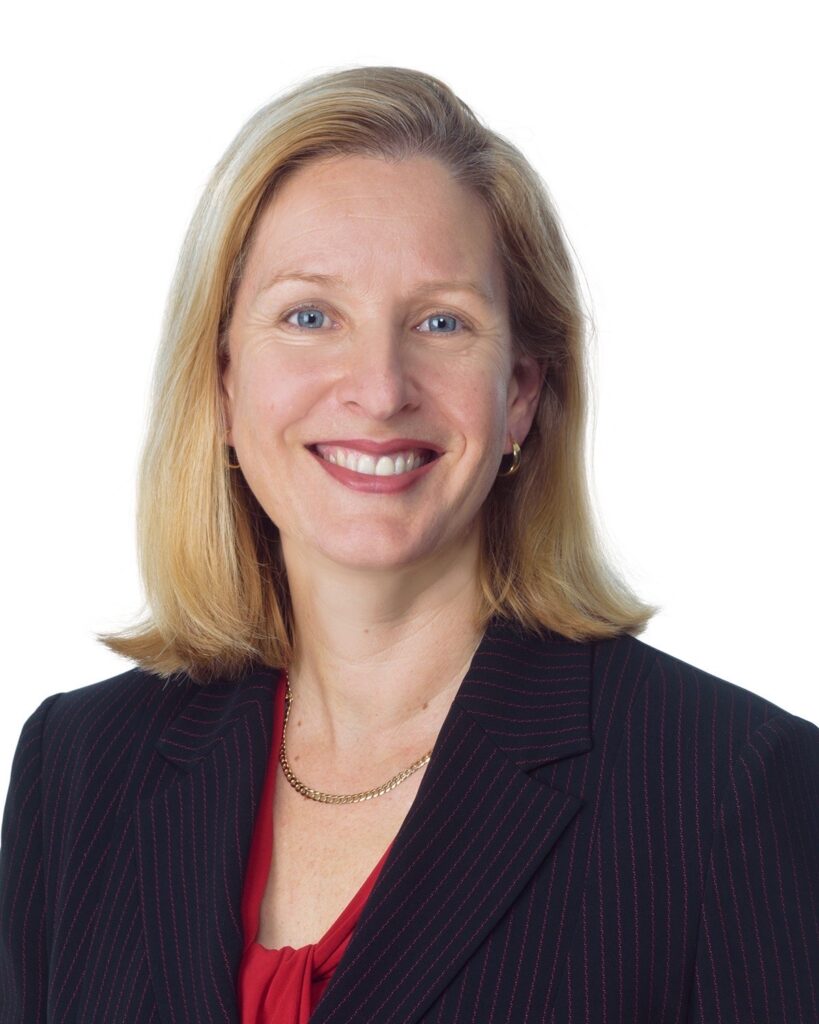 Cath Greaves is the Chief Executive Officer at Life Saving Victoria. She has an extensive background in behavioural science (psychology), law and governance, and she has successfully led a range of strategic reform and improvement initiatives. This includes within local and state government, as well as in health, education and emergency management sectors in both regional and metro settings.
Well versed in emergency services, Cath was appointed as interim CEO of the Country Fire Authority in 2020 to lead the transition through the Victorian Fire Services Reform, and since June 2021, she had led Life Saving Victoria, the state's peak water safety authority, following the worst drowning toll in more than two decades.
Cath's approach draws on her extensive management and board director experience to shape and drive vision, strategy and outcomes, with a strong emphasis on community, volunteers and customer-centred ideals. In particular, she champions the importance of values-driven and people-focused leadership and engagement, crediting these as crucial to shaping culture and the achievement of organisational and community outcomes.
Cath is a Fellow of the Australian Institute of Company Directors and a member of the ESF Stakeholder Council, and Council nominee on the ESF Board.
Mental Health Advisory Group
ESF is pleased to announce the establishment of its new Mental Health Advisory Group (MHAG).
The purpose of the MHAG is to provide the CEO and Board with a range of expertise and perspectives in relation to the development of ESFs strategy and program of work to improve mental health outcomes across the Victorian emergency management sector.
The six members of the Group are:
Kate's professional purpose is to improve mental health outcomes within workplaces.  Commencing her career working as a psychologist supporting people with psychiatric illness to gain and maintain employment.  After gaining her Masters in Counselling Psychology, Kate focused her career in the EAP sector, where she provided day to day EAP counselling and trauma response services to a range of organisational clients. 
Amanda Smillie commenced her career as a sworn Police Officer and later moved to clinical work as a psychologist.  She brings extensive experience from Government and Community Services and more recently led the implementation of recommendations from the first Victoria Police Mental Health review.  Amanda is currently supporting implementation of DFFH Safety and Support Hubs across Victoria (The Orange Door) that were a recommendation from the 2015 Royal Commission into Family Violence.
David Lawrence is Professor of Mental Health in the School of Population Health at Curtin University in Perth and Adjunct Professor in the School of Population and Global Health at the University of Western Australia. His research focuses on mental health and wellbeing with three main focus areas: mental health and wellbeing Police and Emergency Services Personnel, self-harm and suicide prevention, and child and adolescent mental health and wellbeing. David was project leader for Answering the Call, the Beyond Blue First Australian National Mental Health and Wellbeing Study of Police and Emergency Services.  He is currently leading After the Fires: a study of the impacts of the 2019-20 Black Summer bushfire season on the wellbeing and resilience of Australia's first responders. Answering the Call provided the first national evidence of the substantial burden of mental health issues in first responders.
David Younger is a Melbourne based clinical psychologist as well as natural disaster preparedness and recovery consultant. In 2009, the Black Saturday bushfires came close to where he was living and working, and as a result he became deeply involved in treating and supporting survivors.  Nowadays, David is a clinical psychologist with over 16 years' experience in private practice, supporting adults and young people across a broad range of mental health challenges.  David is an Honorary Fellow (Clinical) at Melbourne University (Children and Disasters Advisory Committee), is a Member of the Resilience & Recovery Team (Victorian Education Department), is part of Emergency Recovery Victoria's Complex Sites Taskforce.
Dr Erin Smith is CEO of the Dart Centre for Journalism and Trauma Asia Pacific and an Honorary Enterprise Professor in the Department of Critical Care at the University of Melbourne. Erin is a Board Director of the World Association for Disaster and Emergency Medicine (WADEM) and the convenor of WADEM's Psychosocial Special Interest Group. She is an advisory board member of the Australian Federal Police (AFP) Shield Program, and an ambassador for the Victoria Police Health and Wellbeing Committee. Dr Smith is an editorial board member of the journals Prehospital and Disaster Medicine, the Journal of High Threat and Austere Medicine, and the Journal of Addictive Diseases. 
Sophie is a Senior Manager in the Wellbeing and Support Services team at Ambulance Victoria, overseeing their contracted services, project managing key initiatives and providing secondary consultation to senior leadership teams.   She was previously with Beyond Blue, leading projects related to developing mentally healthy workplaces in emergency services, health services and small business. She has experience developing workplace well-being strategies, designing, and procuring mental health and wellbeing services, and then implementing actions that seek to promote skills that prevent and protect wellbeing. 
Lisa Dell is Associate Professor and Director of Military Mental Health at Phoenix Australia – Centre for Posttraumatic Mental Health, University of Melbourne. She has domain expertise in the areas of resilience, early intervention, treatment for PTSD and women in the military. Lisa holds a PhD in psychology, a Masters in Evaluation and has specialised in military, veteran and more recently emergency services mental health research for over 15 years. Lisa is at the forefront of the understanding, prevention and recovery from trauma.
| | |
| --- | --- |
| Stakeholder Council | |
| David Byrt | Victoria Police |
| Jane Miller | Ambulance Victoria |
| Michelle Young | Fire Rescue Victoria |
| Natalie MacDonald | Country Fire Authority |
| Stephen Griffin | VicSES |
| Chris Hardman | DELWP Forrest Fire |
| Tony Pearce | IGEM |
| Kylie West | ESTA |
| Andrew Crisp | Emergency Management Victoria |
| Catherine Greaves | Life Saving Victoria |
| Fyowna Norton | Red Cross Emergency Services |
| Mariela Diaz | Emergency Recovery Victoria |
| Gordon Botwright | St John Ambulance |
| Kellie Shewring | Victorian Council of Churches Emergency Ministry |
| Associate Members | |
| Lisa Palma | Wildlife Victoria |
| Committees | |
| Deb Martinale | Risk |
| Ian Forsyth | Risk |
| Ken Gray | Risk |
| Greg Dean | Scholarship |
| David Lawrence | Scholarship |
| Deb Parkin | Scholarship |
| Waseem Rehmat | Scholarship |
| Craig Shepherd | Scholarship |
| Mark Swiney | EMC Conference |
| Faye Bendrups | Alumni Leaders |
| Michelle Murphy | Alumni Leaders |
| Life Members | |
| Neil Bibby | |
| Peter Akers | |
| Mary Barry | |
| Doug Kimberley | |
| Peter Lester | |
| Rhys Maggs (Deceased) | |
| Christine Nixon | |
| Greg Sassella | |
| John Warburton | |
| Laurie Lavelle | |