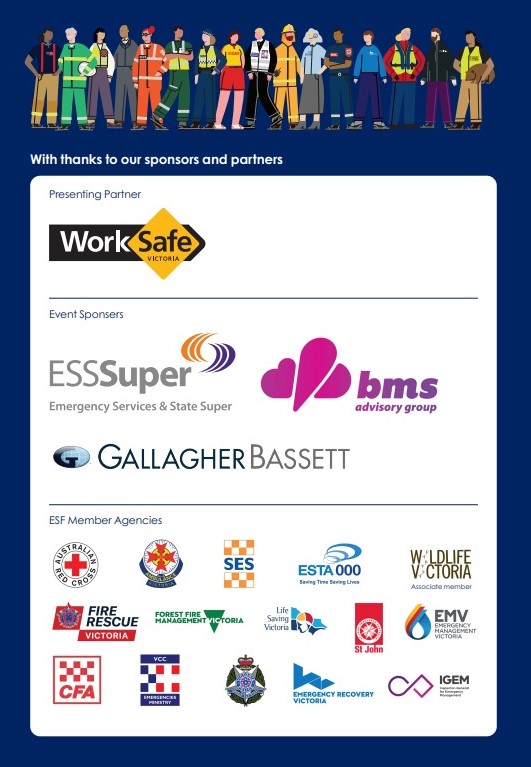 ESF brought the sector and many of its supporters together in the lead up to the 2022 AFL Emergency Services Match.  The match is a Hawthorn Football Club initiative to celebrate the contribution Victorian emergency service workers make to our community.
ESF CEO Siusan MacKenzie reminded the gathering that while we celebrate, we must also acknowledge the terrible mental toll emergency work can have. Whether they are preparing for, responding to, or helping our community recover from disasters, people can be harmed by what they experience. 'For too long the focus has been on treating sick people and that is obviously very important, but as a sector we must give more attention upstream to prevent serious and debilitating mental illness,' she said.
Age journalist John Silvester spoke with four people from the sector who bravely shared heartfelt stories of being profoundly affected by the job and how their journey to recovery invariably involved a strong support crew. They each described a different personal experience that created a ripple effect to impact those around them.  These stories illustrated how important it is to recognise the signs and symptoms of distress and to get help early.