The '365 Campaign' is a year-long physical commitment made by Sandii Greaves, Victoria Police Veteran, and David Kapay, sector ally, restaurant owner and Executive Chef, to move their bodies for at least 3.65km every day for 365 days.
Inspired by Glenn 'Dutchy' Holland, a current Victoria Police member and the man behind the #fightingPTSDVicPol campaign and Protecting the Protectors, Sandii admired Dutchy's commitment to increasing awareness of the mental health battles our emergency services face in the course of their work.
Combining Sandii's interest in emulating a similar campaign, Dutchy's mentoring, and David's commitment to also completing 3.65km of walking, running or riding every day during 2022, the 365 Campaign was born in Sandii and David's local community of Albury-Wodonga.
David and Sandii now have a keen following of people who are also getting on board with the 3.65km daily commitment of moving their body and using social media it's a great motivator for others to get involved and feel the benefits of physical movement. Various businesses from Albury-Wodonga and Melbourne have thrown their support behind the 365 Campaign.
This campaign supports 'Tony's Trek', a 50-day solo trek, a fundraising initiative to be undertaken by Emergency Services Foundation (ESF) Chair and Inspector-General for Emergency Management (IGEM) Tony Pearce. Tony's Trek will start on 10 March 2023 and he will walk through regions impacted by the Victorian Black Summer Bushfires  covering 1440km.
David's fine-dining restaurant, Miss Amelie will host a gala event and auction in support of Tony's Trek Friday 21 April.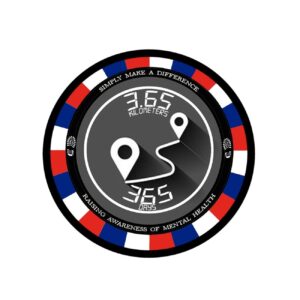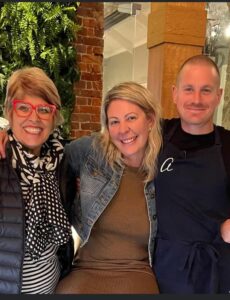 Funds raised from these campaigns will be used to support programs like:
A lived experience program
Which could see ESF train mental health ambassadors from across the sector to safely share their stories of mental health injury and recovery. This would help to reduce the mental health stigma which pervades the sector and inhibits early help seeking when the chance of recovery is greatest. 

To deliver such an initiative, the ESF would need $200,000 to establish the Lived Experience Program and document and professionally film 15 stories.
An ambitious research program
That seeks through evidence to identify appropriate initiatives and strategies that could be developed by ESF to assist in reducing the likelihood that those in the early stages of their mental health journey will progress to suffer a significant mental injury.

To deliver such an initiative, the ESF would need $100,000.
A pilot residential wellbeing program
Which could bring together emergency workers who are mentally struggling, to help them address work related concerns and develop resilience skills supported by experts who completely understand their experiences. This would help them effectively self-manage and reduce the risk of developing serious mental health injury. 

To deliver such an initiative ESF would need $425,000 to complete a study that would include the conduct of six pilot groups, and a formal evaluation of the outcomes, to assess the benefits of implementing an ongoing program in Victoria.
Supporters of the 365 Campaign