Make a difference to the emergency services in Victoria
The aim of the ESF scholarship program is to provide an opportunity for members of the Victorian Emergency Services to undertake a study tour that will lead to improvements in Victoria's emergency management sector. It also aims to reward deserving individuals with a valuable opportunity for self-enrichment and career advancement through the pursuit of knowledge and experience.
ESF scholarships are granted annually to provide recipients with funds to cover the expense of travel to advance their knowledge and expertise. ESF scholarships are not for completion of tertiary qualifications.
In the past, topics of research have been varied. In line with ESFs new Strategic Plan, priority will be given in 2019 to applications that address issues of mental health and wellbeing, diversity and inclusion and volunteering.
An ESF scholarship offers a wonderful opportunity to investigate a topic or an issue that you are passionate about so that you can make a difference to emergency management in Victoria.
Scholarship Applications
About Scholarship Applications and how to submit your application online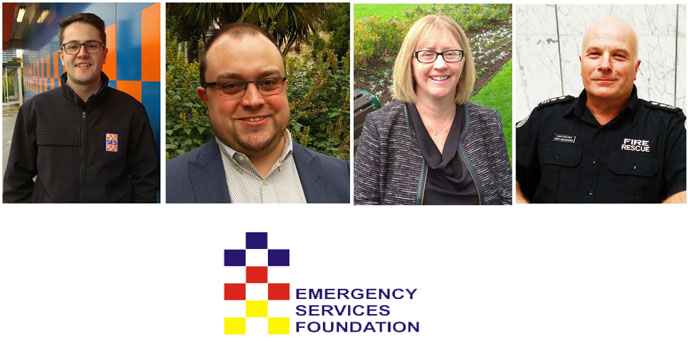 ESF scholarship alumni
Since the ESF was established 30 years ago, more than 140 ESF scholarships have been provided to:
improve the methods of relief and assistance delivered by the ESF
lessen the hazards experienced by workers in their line of duty
enhance an aspect of emergency management in Victoria.
Scholarship recipients become ESF Alumni.
View a a complete list of scholarship recipients and their research topics dating back to 1988.
More information
Should you need assistance with your scholarship application an ESF Alumni mentor will be happy to guide you through the process. Please contact Jenny Davis on 0406 003765 or jdavis@esf.com.au for more information or a contact in your agency.