Victoria's first responders – police officers, paramedics, firefighters, SES and life savers – respond to around 7000 calls every day made to 000. Our 100,000 emergency service men and women must see and do things that are often hard to cope with emotionally – situations such as road trauma, bush and house fires, workplace accidents and suicides. This work can take a toll and the Beyond Blue Answering the Call research reveals "a workforce that is deeply impacted, both by the nature of the work they do and the pressures of the environments in which they work. These results compel action. They require a dedicated and collective effort to ensure that  we strengthen our approach to protecting those who protect us – to make a real difference in people's lives.''
The Emergency Services Foundation works to connect the sector so best practice evidence based initiatives can be applied to ensure our people and our workplaces are mentally healthy.
Recovery
In January 2018 Dr Rob Gordon wrote in the Australian Journal of Emergency Management
Recovery is now integral to emergency management, although the concept is barely 30 years old; being introduced in the mid-1980s. It is now a priority alongside prevention, preparedness and response, but is not yet well understood, lacking consensus about the priorities and methods for effective recovery.
Following individuals and communities after emergencies shows recovery is a complex and poorly understood process full of challenges and adjustments. During this  time there is risk of losing more than was affected by the event itself.
Poorly managed recovery is often identified as 'the second disaster'; the unnecessary one. Anecdotal evidence indicates that the quality of a person's recovery depends more on how well they manage the recovery years than what the event does. To minimise long-term destructive consequences, greater understanding of recovery is needed.
About trauma, reactions and recovery
Traumatic events leave an indelible mark on many people – from individuals, to families, to emergency service providers, to whole communities, even an entire nation.
This enlightening podcast will help you better understand the impact of trauma on people's lives, how to deal with trauma and how to help others with their recovery.
Trauma experts Dr Rob Gordon and Anne Leadbeater share valuable insights on coping with trauma, helping others who have experienced trauma, and seeking different ways to move forward.
A Reference For Parents Who Work As First Responders
A new reference for parents who work as first responders has been produced by Emerging Minds, an organisation dedicated to advancing the mental health and emotional wellbeing of Australian infants, children, adolescents and their families.
It is inevitable that many children are fearful knowing mum or dad are involved in responding to a disaster when they go to work. Knowing your children are suffering can be a burden that contributes to an individual's mental health and wellbeing.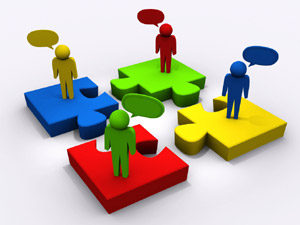 ESF received funding to Chair a WorkWell Learning Network for the Victorian Emergency Services sector
The Emergency Services Foundation (ESF) is thrilled to have received funding by WorkSafe to Chair a WorkWell Learning Network for the Victorian emergency services sector. As Learning Network Chair ESF will bring workplaces and experts together to share ideas and knowledge to collaboratively design and implement workplaces initiatives that create long term, sustainable and organisational-wide change for safe and mentally healthy work environments.
Improving Mental Health Support for Emergency Workers
The Andrews Labor Government is delivering on its key election commitment to support emergency workers through early intervention by providing them access to urgent mental health treatment as soon as they identify a problem.