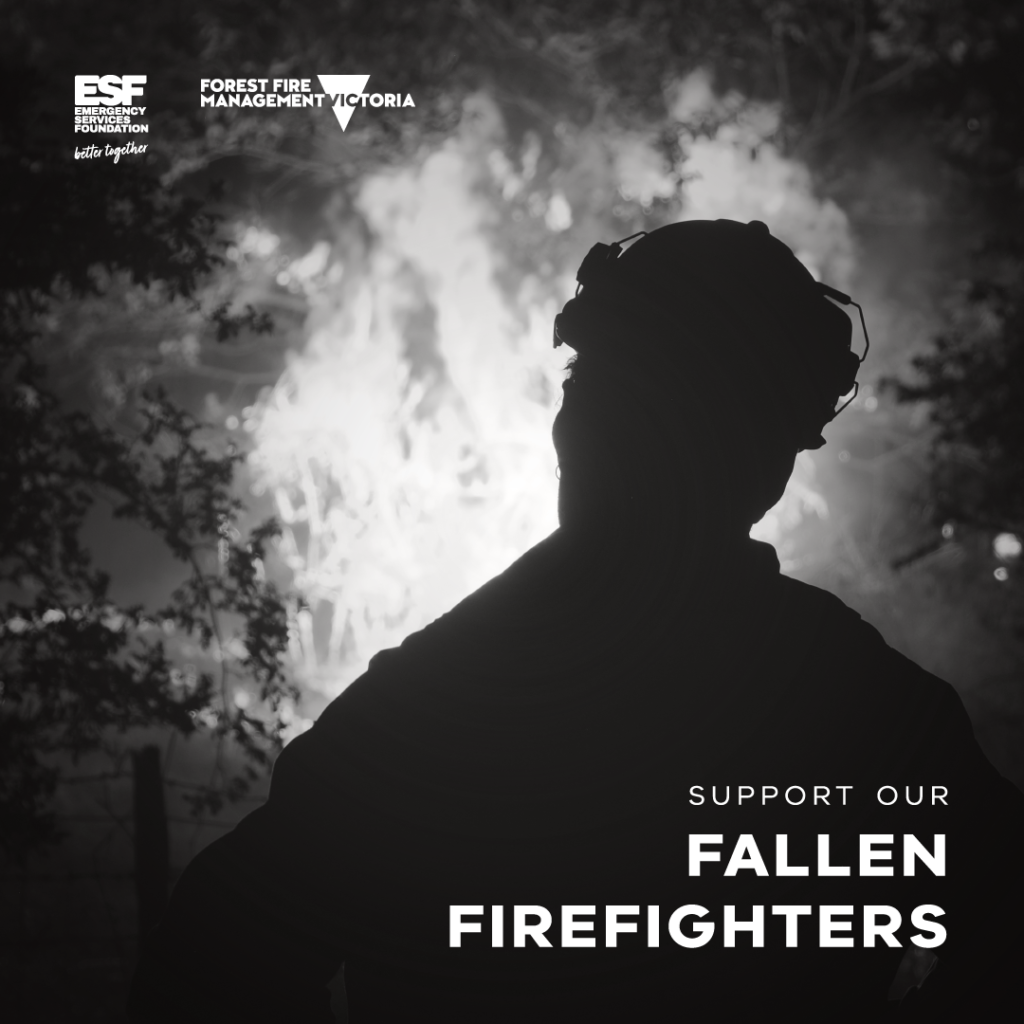 Forest Fire Management Victoria (FFMVic) has created dedicated bank accounts to collect donations for the families of volunteer firefighters who tragically died while on duty in the summer 2019/2020 fire season.
The Emergency Services Foundation will facilitate the donations for the families.
Funds raised will go directly to the dependents of the fallen firefighter.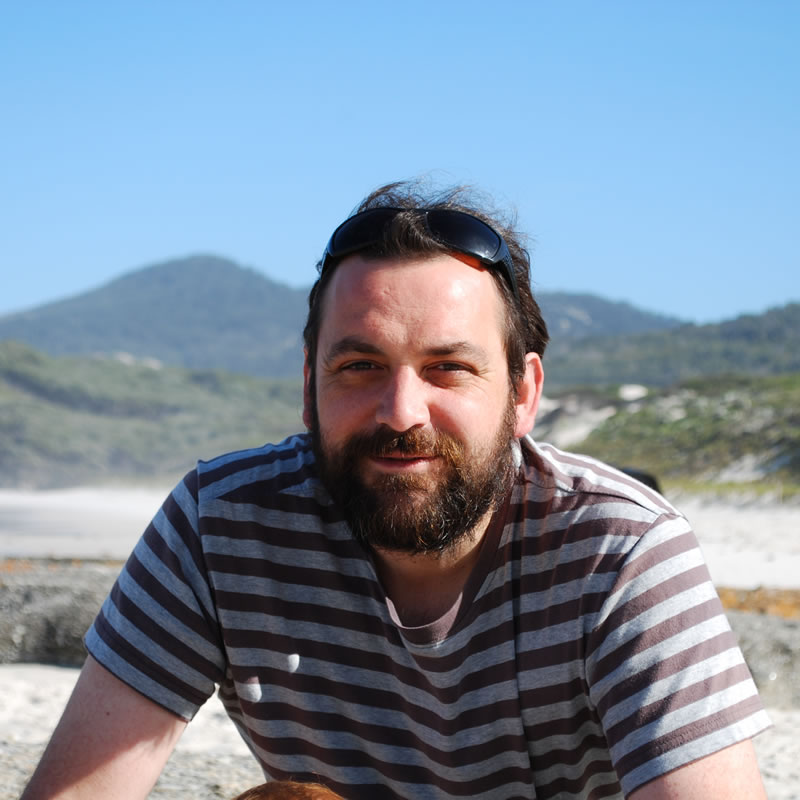 Mat Kavanagh, 43, died while preventing bushfires in north-eastern Victoria on Friday, January 3, 2020.
Mat, who lived in Alexandra, and was employed by the Department of Environment, Land, Water and Planning (DELWP), had been patrolling and extinguishing unattended campfires with a colleague when he was killed in a road accident on the Goulburn Valley Highway at Thornton.
This work was critical to stopping new fires during the devastating 2019-20 fire season which saw major blazes across Victoria.
In 2007, Mat relocated from Melbourne to Alexandra, joining the then Department of Sustainability and Environment (DSE) as a project firefighter.
A keen trout fisherman, there's no doubt that the lure of the Goulburn and Rubicon rivers, influenced his decision.
According to colleague and friend, Steve Smith, Mat was never one to let the "grass grow under his feet", and before long he was undertaking a range of other roles in biodiversity, forestry, recreation, and fire management.
These opportunities saw Mat work at Mansfield, Toolangi and other DELWP locations, always eager to build new relationships and continually learn.
It was during a secondment to Toolangi that Mat's relationship with Jude blossomed, the couple later marrying and starting a family with the arrival of Reuben and Kate.
In the summer of 2009, Mat, together with district crews, responded to the Black Saturday fires which significantly impacted many towns, including Marysville.
He shared openly with close friends that the sheer impact and destruction of the fires changed his perspective on life and fire.
"He understood, from first-hand experience, that fire work was dangerous," Steve reflected.
"It also took him away from spending time with Jude and the kids, but despite this, he undertook his work as a firefighter to share the load on his workmates and support the community.
"Helping people was important to Mat, and he did it well."
Outside of work, Mat had many passions.
His family. Mat loved and adored his wife, Jude, and children Reuben and Kate. His family was his world. Nothing was more important, and he cherished every moment with them.
Fishing, nature, and the great outdoors.
Mat cleverly pursued roles which allowed him to live out his passions at work.
Just one of the projects Mat loved was surveying Greater Gliders at night.
He spent many hours during winter, deep in untracked forest, counting and recording gliders until the early hours of the morning.
"Every sighting excited Mat, and he'd be over the moon if he also got to see, or hear, forest owls as well," according to Steve.
But perhaps Mat's greatest ability was dealing with people.
Whether he was talking to campers, community members or his colleagues, Mat was a people person in the truest sense.
"He was warm and kind, and truly prioritised and valued the most important things in life," Steve recalled.
"Mat could lighten any situation with his amusing perspective on things and find common ground with anyone he would meet.
"He made people feel special and important, by giving them his time and attention."
Fellow Alexandra firefighter and friend, Pep Hoornweg, reflected:
"Mat was a one in a million kind of a bloke. I don't know anyone who was as loving and easy going. We loved him, and we miss him."
Mat is survived by his wife Jude and two children, Reuben and Kate, and was a much-loved and respected member of the DELWP family.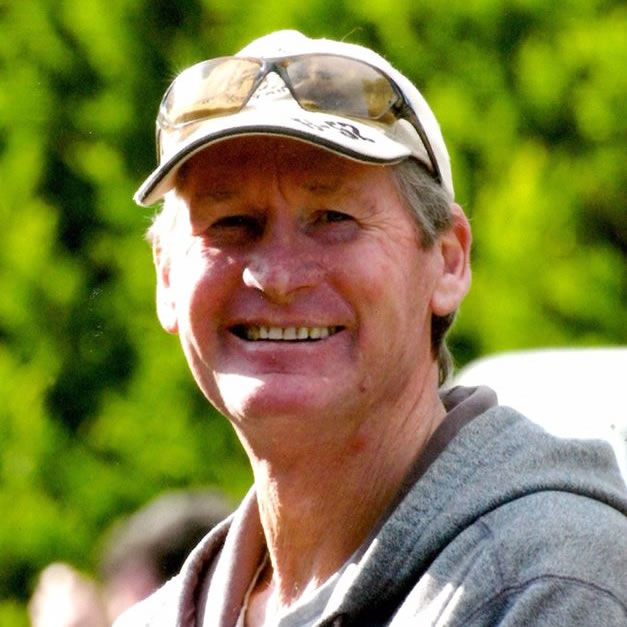 A veteran firefighter with Parks Victoria, Bill Slade started working for the organisation when he was 17 years old. For the next four decades he worked as a field services officer, helping to fight forest fires and care for national parks, urban parks and waterways in the South Gippsland area.
Bill, 60, died when he was struck by a falling tree while trying to contain a blaze near Anglers Rest, north of Omeo on 11 January 2020.
Bill was involved in many projects in the Bass Coast area, including the Phillip Island fox eradication program and the creation of the George Bass Coastal Walk.  He began his fire career during Ash Wednesday in 1983 and was involved in every subsequent campaign firefighting effort in Victoria.
He was a much-respected colleague known for his passion in mentoring inexperienced firefighters, passing on his knowledge and commitment to safety while sharing his great sense of humour.
His colleagues say Bill was the person you wanted to show you the ropes.
The tragic loss of Bill and all our fallen fire personnel in years past will always remain top of mind to ensure their lives were not lost in vain.
From Wonthaggi, Bill is survived by his wife Carol, son Ethan and daughter Steph.