ESF was funded by the State Government to host a program of Mental Health Matters workshops for emergency service/ management volunteers in locations state-wide. Our free workshops were held in Ballarat, Mt Macedon, Bendigo, Horsham, Wodonga, Seymour, Warrnambool, Geelong, Mooroolbark and Cranbourne and attracted volunteers from across the entire sector.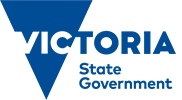 These workshops were designed especially for volunteers with an interest in supporting the wellbeing of their colleagues and themselves.

Given the Covid-19 landscape, we have decided not to proceed with face-to-face events. We are very disappointed to not be able to come together in person, however we make this decision with the health and safety of participants in mind.

We understand the impact that COVID and all of its implications may be having on the mental health and wellbeing of everyone working and volunteering in the sector, in addition to the everyday stresses that come with being an emergency service volunteer. With that in mind we will be producing an online version of the Mental Health Matters workshop along with a list of resources, which you will be able to access and view in your own time.
Updates on launch of this program will be announced across our social media platforms, links below.