ESF has been funded by the State Government to host a program of Mental Health Matters workshops for volunteers in locations statewide.
The workshops are free and have been designed especially for emergency service volunteers with an interest in supporting the wellbeing of colleagues as well as looking after themselves.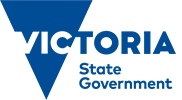 Participants will leave the workshops
Knowing the how leaders [formal and informal] can support the mental health and wellbeing of a team
Able to recognise factors which contribute to stress in a workplace
Able to recognise early indicators of distress in themselves
Able to recognise early indicators of distress in colleagues
Confident in being able to start conversations about mental health and wellbeing with colleagues
Knowing where to access mental health support and resources
Facilitated by OzHelp the workshops will be all day events delivered in the following locations:
Click on the location and date below for event registration link.