ESF has been funded by the State Government to host a program of Mental Health Matters workshops for volunteers in locations statewide.
The workshops are free and have been designed especially for emergency service volunteers with an interest in supporting the wellbeing of colleagues as well as looking after themselves.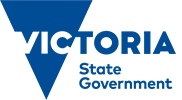 Informed by volunteers with lived experience of mental health conditions, this program will provide valuable insights and skills for all areas of your life. Facilitated by ESF in partnership with OzHelp, these workshops will provide a unique opportunity to focus on your own wellbeing and consider how the skills and knowledge you learn can be applied to those you care about in all areas of your life.
You will learn:
How to identify early signs and symptoms of distress in self and others
Skills to protect and support your wellbeing
Why stigma is part of the problem and why it is so important to overcome
How to start a conversation with someone you care for about their wellbeing
Where to get help if you or others need it
Workshops have already been hosted in Ballarat, Mt Macedon, Bendigo, Horsham, Wodonga, Seymour, Warrnambool, Geelong, Mooroolbark and Cranbourne.
Four more workshops are scheduled:
Kerang 5 August | Evening
Melbourne 14 August | Afternoon


Due to current circumstances including COVID and the aftermath of the recent storm it has been decided to postpone the ESFs Mental Health Matters workshops in Gippsland for now. We will keep you abreast of plans to reschedule.

Bairnsdale (to be confirmed)

Traralgon (to be confirmed)
Register using the link below and hear what others thought of the Mental Health Matters program